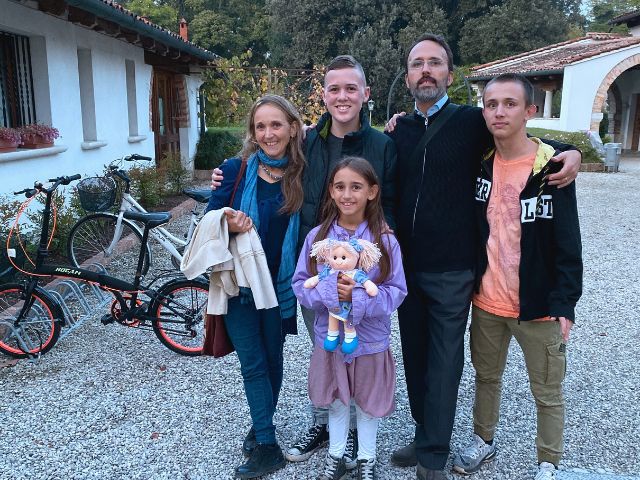 Classic Program
Our Classic program will match you with a welcoming host family and place you in a nearby school. We find the host family and choose the school, and you can enjoy immersing yourself in local culture & community. These are perfect for students who:
​
​* Flexible about location, and the academic experience
​* Want to have a cultural experience​
​* Interested in joining sports, clubs, and activities
​* Grow as a person and improve language skills​
UNLOCK THE WORLD
Classic Program Information
Age and eligibility
Students may apply from the age of 14 (must turn 15 during the program) – 17 years.
Language criteria
Students are required to be able to converse in basic conversation. There is also an option to complete a 2 week Italian language course upon arrival in Milan at an additional cost.
Program length
Classic Academic Semester & Academic Year programs, Short 2 & 3 month programs available.
Location options are available on request for Academic Semester & Year Programs.
Schools
As an exchange student in Italy, you'll immerse yourself in the life of an Italian teenager. Every day, you'll have the chance to practice your language skills and build new connections and friendships. Attending an Italian high school is an exhilarating experience that will foster your growth as a student and as a member of society.
Please be aware that certain Italian high schools may require an enrolment fee upon arrival. This fee is not included in our program fee, as it varies depending on each school. Typically, the cost can range from $30 to $150.
Vaccinations
All Outbound students are required to be fully vaccinated for COVID-19. Your Program Manager can advise if any additional vaccinations are required. Please be sure to note all vaccinations you have received in your application.
Visa
Students require a visa for Academic Semester and Academic Year programs unless they are travelling on a European passport (they may need to lodge their visa application in person at an Italian consulate, please see locations below). Further information will be provided by your Program Coordinator.
Students traveling on Australian & New Zealand passports, with programs up to 90 days, generally travel as "tourists" and do not need to apply for a visa prior departure. However, for programs extending beyond the 90-day period (including Semester & Academic Year programs), students are usually required to apply for the necessary visa.

Program Coordinators will provide the essential visa documents so students can lodge their visa application. Please note that Program Coordinators are not Registered Migration Agents and cannot represent the applicant. Program Coordinators will provide "guidance" where possible, however the responsibility of lodging the visa falls upon the student/parents. Visa application requirements differ per destination and, on top of the visa documents provided by your Program Coordinator, students will need to provide additional documents such as birth certificate, bank statements, police check certificate, passport photos, letter of parental consent, etc.

Visa application fees (set by the foreign Authority) fluctuate depending on the destination and may vary from $180 to $700. These costs exclude expenses such as translations, official stamps (Notary Public stamp, Apostille stamp), national police certificate, passports photos, express post envelopes, etc. In some cases, students must attend an in-person consulate / visa agency appointment, which may incur additional personal expenses for travel such as purchasing flights (Interstate flight or international flight if no representation in your home country), petrol costs, tolls, accommodation, etc.
The budget allocated for flights to Europe is AU$2,500 of the program price listed below. We may need to charge a flight surcharge if we cannot obtain a flight within this budget. For more information, please see our Flight Surcharge Policy on our Money Matters page.
Classic Program Prices for Italy
Length
Arrive
Depart
Program fee
AUD
Application deadline
Academic Semester
Sept 16,
2024
Jan 27,
2025
$10,450
Mar 15, 2024
Academic
Year
Sept 16,
2024
Jun 15,
2025
$11,850
Mar 15, 2024
3 months
Nov 11,
2024
Jan 27,
2025
$8,950
Jun 15, 2024
2 months
Dec 2,
2024
Jan 27,
2025
$8,500
Jun 15, 2024
Academic Semester
Jan 27,
2025
Jun 15,
2025
$10,450
Jul 15, 2024
Academic
Year
Jan 27,
2025
Dec 16,
2025
$11,850
Jul 15, 2024

Each destination has a budget for flights included in the fee. If flight costs are above this budgeted amount, a Flight Surcharge may apply. Please see our Money Matters page for program inclusions, the flight surcharge policy and other important pricing information.

Program start dates are indicative arrivals in the destination & students attending the Soft Landing Camp (if available) will depart earlier. Program start dates serve as approximate arrival dates at the destination and subject to change. We will notify you of your confirmed program dates ahead of time to prevent any confusion or inconvenience.

Scholarship & Early Bird Discount Application Deadlines
March 31, 2024: classic programs departing between October 2024 – March 2025
October 31, 2024: classic programs departing between April 2025 – September 2025
Find out more about Scholarships and Early Bird Discounts.
Location Options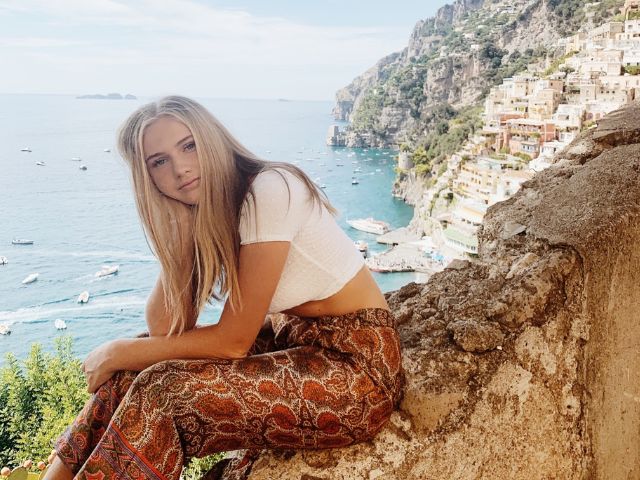 Location options
Rome, Florence, or Milan

The location option price is in addition to the Classic Program Prices for Italy:

Academic Year: AU$4,500
Academic Semester: AU$3,000

Please note, host family placement may be up to 70 km from the centre of the city.
Any questions?

Soft Landing Camp in Milan
This Soft Landing Camp is optional and at an additional fee of AU$995
September arrivals only.
Your Italian high school adventure starts in the historic city of Milan. For two days, you will have the opportunity to discover the beautiful city as well as being prepared for your new life in Italy.
Included in Soft Landing Camp
• Two nights at Metro Hotel in shared rooms with breakfast
• Staff supervision throughout the stay
• Private transfer from Milan Malpensa airport to the hotel
• Guided tour on a tourist bus in Milan
• Italian traditional dinner on Friday night
• Metro tickets in Milan
Not included in Soft Landing Camp
• Meals on Thursday
• Domestic transfer from Milan to the Host Family placement location
• Personal expenses
Agenda (example only):
Day 1:
Arrival at Malpensa Airport between 07:00 am and 1:00 pm. Pick up by staff member. Private shuttle bus to hotel and welcome meeting, followed by a walking tour of the city center. Return to the hotel and free dinner in town.
Day 2:
9.00: Breakfast at the hotel
10:00 – 12:00: Free visit of the Duomo square and its surroundings
12.00 – 13.00: Time for a quick lunch
13.00 – 18.00: "Hop on Hop off "panoramic bus tour with audio guide
19.00 – Free time for shopping
20.00 – Italian dinner and walking tour searching for the best ice cream in Milan!
Day 3:
9:00 – Breakfast at the hotel
10:00 – 15:00: Departures from airport or train station and arrival to your host family!
Optional Language course
The price for the language course is AU$3,295 per person
In order to start the exchange experience the best possible way, we are happy to offer a two week language course in the city of Milan! The language camp includes 40 lessons of 45 minutes each: Monday to Friday, from 10:00 am to 1:15 pm. An attendance certificate will be issued at the end of the course.

Our students will form a closed group and will study in a quality private language school. Qualified teachers will introduce the students to the world of the Italian language and culture. The students will learn to introduce themselves, talk about their families, order food and beverages, exchange information and express their preferences.

During their time in Milan, students will be accommodated with a local host family, in a single and will receive half board every day (breakfast and dinner). Students will be able to buy their own lunch after class while exploring the city.

The language course fee includes:
• Two weeks of Italian language course
• Accommodation with a local host family, half board (breakfast and dinner)
• Airport transfer from Milan Malpensa or Milan Linate
• Course material, enrolment fee and final certificate
• Free activities offered by the school (like a Movie Club)
and those offered during the Soft Landing Camp.
• Staff assistance

The price does not include underground and bus tickets to move around Milan and lunches.


LIVE Online sessions
If you would like to find out more information on our programs, please attend one of our free LIVE Online Information Sessions to:
Meet our staff
Hear comprehensive information on all aspects of exchange
Ask questions
See questions asked by other students and parents
Information evenings run for about an hour.
They are friendly, free and are the best way for us to address your specific questions in person.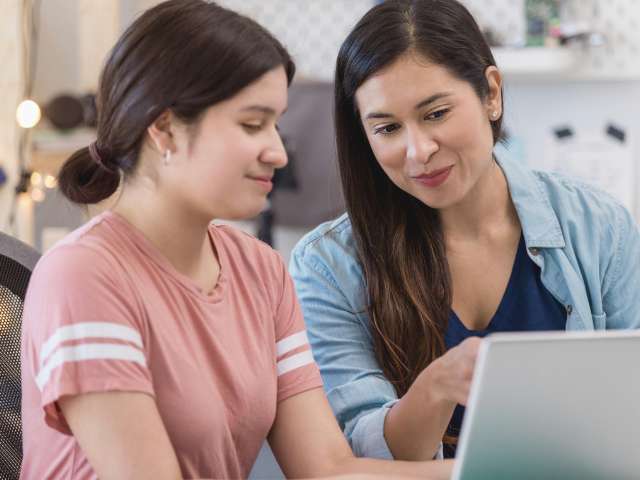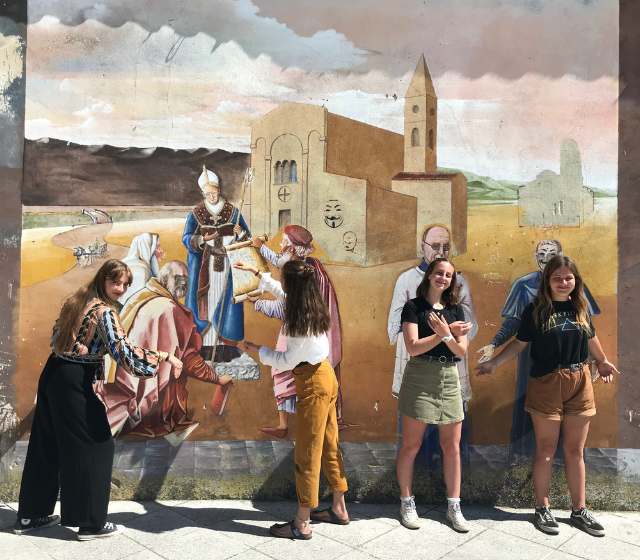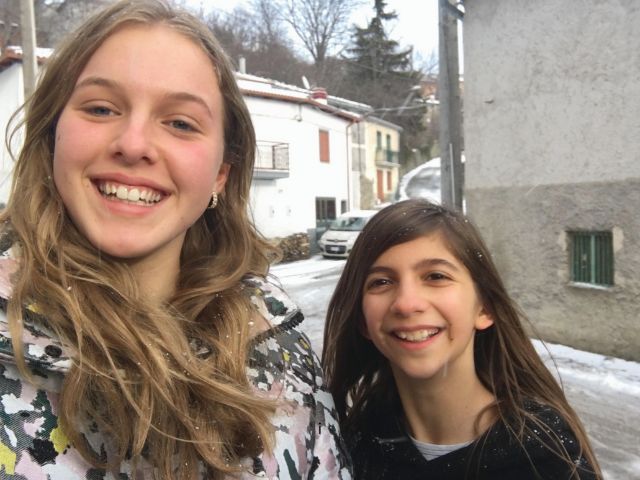 "Exchange has been the best experience of my life. I've met so many amazing people from around the world and I am so lucky to call them my friends. I have seen the most beautiful and unreal places here in Italy that I've admired from photos. I am forever grateful."
"I went into exchange thinking it was going to be a holiday. Turns out it was a lot more character building, self-discovering and important than I thought. It was challenging living with people that had a totally different lifestyle to me, but I feel it was exactly the kind of immersive experience I needed before my senior years of high school, as it prepared me for thinking about the bigger world beyond school."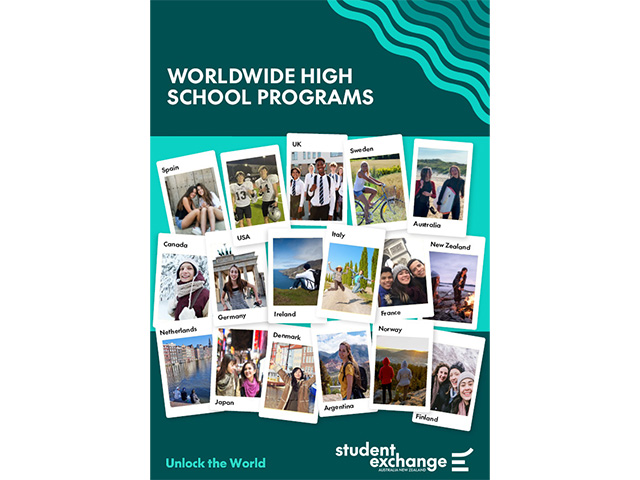 Worldwide High School Online Brochure
For an overview of our programs, our team will send you our Worldwide High School Online Brochure.
Register here
Still considering where to go on exchange?
Please click and scroll across to see more destinations
Ready to apply?
Book a chat with our team
"*" indicates required fields