Child Safety & Quality Management Policy
Child Safety & Quality Management Policy
Student Exchange Australia New Zealand Ltd places the safety and well being of our exchange students as its highest priority. We maintain and continually improve a Quality Management System that complies with the requirements of the International Standard ISO 9001. Our objectives are to:
deliver a safe, secure and enjoyable experience to student participants
consistently and efficiently deliver services that comply with confirmed specifications and relevant Child Safety Standards.
The Key Standards underpinning our Child Safety & Quality Management Policy are:
Organisational Culture
an organisational culture that promotes child safety at all levels including through effective leadership arrangements
screening, supervision, training and other human resources practices that reduce the risk of child abuse by new and existing personnel
an open, supportive and professional work environment
Policies and Procedures
policies and procedures that provide clear direction to staff & volunteers in the conduct of their work
a code of conduct that establishes clear expectations for appropriate behaviour with children
clear processes for responding to and reporting suspected child abuse
Problem Resolution
resolve student, parent, and partner queries promptly, professionally and in a friendly manner
continually engage all stakeholders in meaningful consultation and communication
give our students, parents and partners the utmost confidence in our services and ability to meet their needs.
Compliance Systems & Program Evaluation
meeting all statutory and regulatory requirements and agreed customer requirements
the continual development of compliance systems that enable staff to easily monitor the compliance status of all aspects of our programs
the continual development of program evaluation systems that provide data that can be used for quality improvement purposes.
Partners & Suppliers
working only with partners and suppliers who share our commitment to child safety and quality
establishing working practices that are open, honest and professional
Our Child Safety & Quality Management Policy is applicable to directors, employees, volunteers and partners and to any person or organisation that represents us, as well as all suppliers in the conduct of their activities for and on our behalf. This policy expresses the ongoing commitment by Student Exchange's management and staff to understand, regularly review and continually implement these actions.
ISO 9001 Quality Management System Certification
Student Exchange Australia New Zealand Ltd is leading the way as the first secondary student exchange organisation in the world to be certified to ISO 9001 (Quality Management System). A consumer centric quality management system is essential for identifying and managing the expectations of our students and their families.
ISO 9001 (Quality Management System) is an internationally recognised quality management standard which provides assurance that Student Exchange Australia New Zealand has the type of management systems in place to deliver a quality experience to our students. It guarantees an ability to consistently meet customer, statutory and regulatory requirements, and addresses customer satisfaction through the effective application of the system. While our individual employees are inherently motivated to act in your interests at all times, it's good to know the organisation as a whole has the quality systems to support their endeavours at all times.
Certification to ISO 9001 assures you that Student Exchange Australia New Zealand:
Maintains stringent policies, systems and procedures for the delivery of our programs;
Has documented continual improvement systems in place;
Obtains regular feedback from our clients and families and uses that information to improve our programs;
Demonstrates a strong commitment to customer service.
The Best Practice ISO 9001 certification symbol and the JAS-ANZ logo can only be used by organisations that have been externally audited and found to meet the required standards.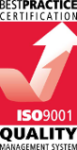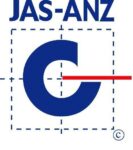 "This is something we have been working toward for some time and reflects our commitment to the quality of the programs we provide. It is a first in the industry in Australia and New Zealand and is the culmination of a lot of hard work by our staff and volunteers over many years. We have always had a strong culture of continuous improvement and a sharp focus on customer service. This certification represents independent verification that our Quality Management System meets stringent, internationally recognised standards."

National Director, James Crimp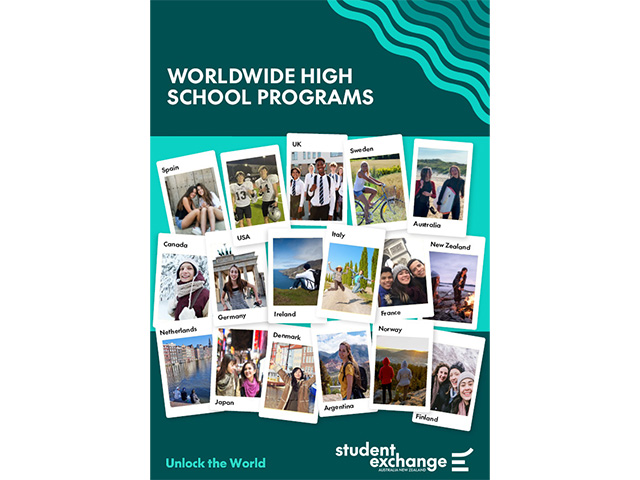 Worldwide High School Online Brochure
For an overview of our programs, our team will send you our Worldwide High School Online Brochure.
Register here
Any questions?
Contact our team today
"*" indicates required fields