Steps to apply for your exchange program
Your application is not only helps us review your eligibility for the program, but it helps our overseas partners place you with prospective host families. It allows us provide them with a comprehensive profile of you and your interests. Give yourself plenty of time to complete the application carefully with input from your parents, your school and your doctor.

Application deadlines are listed on the Program Price page, or each Destination page, but please be aware that some programs have limited spots and once capacity is reached, we need to close earlier than anticipated.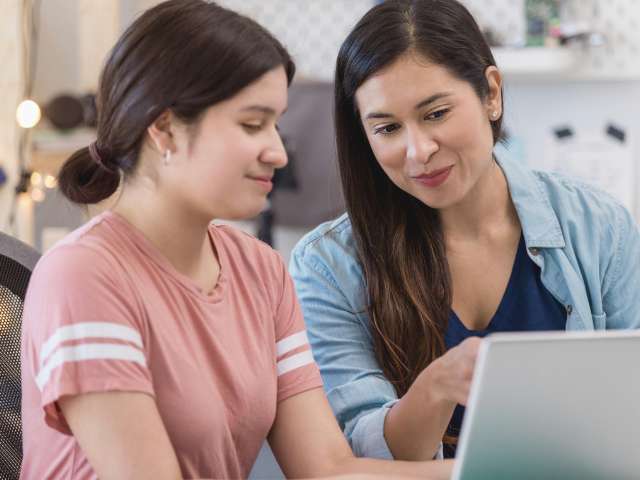 Information Sessions
We recommend you attend one of our LIVE Online information sessions before you apply. This ensures both students and parents understand the challenges and the benefits of being an exchange student and that the program is right for you.
Learn more
Application Process
1
If you have decided that you are ready to apply for Student Exchange program, the first step is to Book a chat with our team. Please register your details with the Book a chat form, and we will send you an email inviting you to book a phone/video consultation. The initial meeting is usually with parents/guardians and if available, the student applying.
2
During the call, you will meet with one of our friendly team members to discuss the program choice and timing, eligibility criteria and the process ahead. This is a great opportunity to ask questions and learn more about the programs.
3
If you decide that this is the experience you are looking for, the next step is to complete an initial online "pre-application form". Once we receive this, we will then be in touch to organise an interview. The interview is to add a personal element to your application, and a chance for you to connect with your Program Coordinator.
4
Provided you meet our selection criteria and the interview confirms your eligibility, your Program Coordinator will be in contact to discuss the next stage of the application. An initial installment of 30% is paid at this stage, and Terms & Conditions signed.
5
The next part is our full online application. This includes short answer questions, a letter to your potential host family, providing photos of you and your family/pets/hobbies and interests etc. We also ask you to have a Medical with your GP, and provide an Academic History and recommendation from your school. Once reviewed by your Program Coordinator, you will be notified about full acceptance on the program.
6
Your application is then sent to our partner organisation in your chosen country. They have staff and a team of Local Coordinators working with host families. It takes time to receive your placement… this will be provided once our partner have confirmed your caring host family, school and Local Coordinator for support. We encourage students to contact their host families and make the most of the opportunity to establish rapport with them prior to departure.
7
The subsequent installments are paid at intervals prior to departure:
• The second instalment of 40% is payable 135 days before departure
• The final 30% is due 75 days before departure
8
Prior to leaving for your exchange you and your parents will be invited to a compulsory online pre-departure orientation.
Advice on how to obtain your required visa will be included in your acceptance information. Please ensure you read this carefully. To help your visa application process run as smoothly as possible it is essential that you complete and submit all forms and information requested promptly. Our team will provide any relevant documents from the overseas partner for the visa application. but the cost and submission pf the visa application is the responsibility of each student.
9
Prepare for lift off!
Once you've left home and arrived in your host country you'll be met by a representative of our overseas partner, or your host family or coordinator. A Soft Landing Camp may be available, subject to your choice of destination and program duration.
While you're away, you'll be supported by a network of people – your host family, your local coordinator, our overseas partner organisation and Student Exchange Australia New Zealand.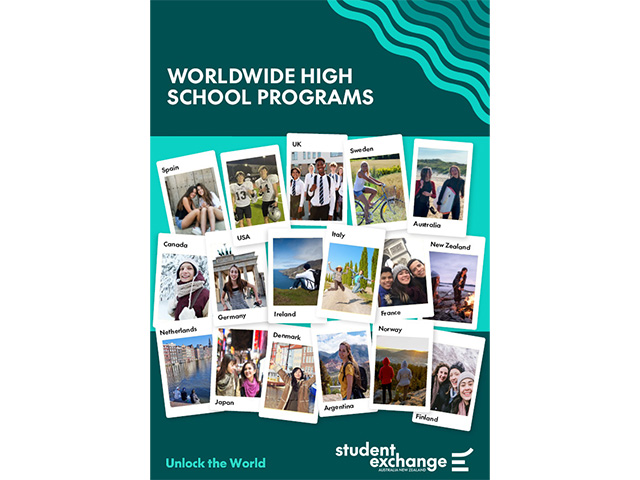 Worldwide High School Online Brochure
For an overview of our programs, our team will send you our Worldwide High School Online Brochure.
Register here
Still considering where to go on exchange?
Please click and scroll across to see more destinations
Ready to apply?
Book a chat with our team
"*" indicates required fields