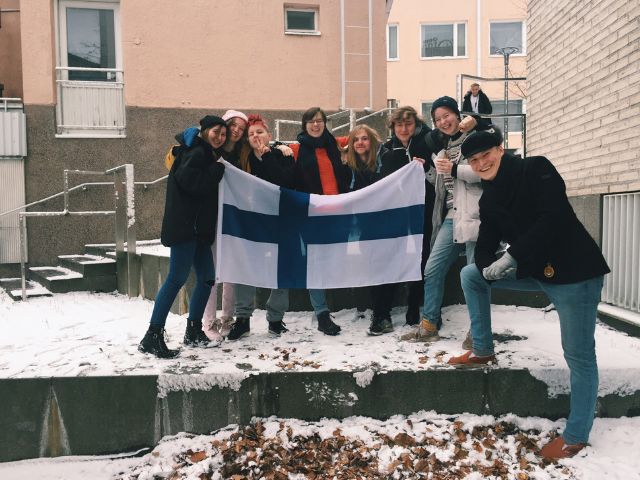 Classic Program
Our Classic program will match you with a welcoming host family and place you in a nearby school. We find the host family and choose the school, and you can enjoy immersing yourself in local culture & community. These are perfect for students who:
​
​* Flexible about location, and the academic experience
​* Want to have a cultural experience​
​* Interested in joining sports, clubs, and activities
​* Grow as a person and improve language skills​
UNLOCK THE WORLD
Classic Program Information
Age and eligibility
To be eligible for an exchange to Finland you must be between the ages of 15 and 17 and be enrolled at school when applying. Students cannot turn 18 during their time on program.
Language criteria
An online language course is recommended prior to departure.
Program length
Academic Semester & Academic Year programs only.

Schools
The school day starts between 8 and 9am in the morning and finishes between 2 and 3pm in the afternoon. The class has 25 lessons a week. Each lesson is 45 minutes long. There are 3 hours and 45 minutes of instruction each day on average.
Vaccinations
All Outbound students are required to be fully vaccinated for COVID-19. Your Program Manager can advise if any additional vaccinations are required. Please be sure to note all vaccinations you have received in your application.
Visa
You will travel on a student visa and will need to lodge your application in person. All applicants (from anywhere in Australia/NZ) will need to go to Canberra in person (student & parent) to apply.
Students traveling on Australian & New Zealand passports, with programs up to 90 days, generally travel as "tourists" and do not need to apply for a visa prior departure. However, for programs extending beyond the 90-day period (including Semester & Academic Year programs), students are usually required to apply for the necessary visa.

Program Coordinators will provide the essential visa documents so students can lodge their visa application. Please note that Program Coordinators are not Registered Migration Agents and cannot represent the applicant. Program Coordinators will provide "guidance" where possible, however the responsibility of lodging the visa falls upon the student/parents. Visa application requirements differ per destination and, on top of the visa documents provided by your Program Coordinator, students will need to provide additional documents such as birth certificate, bank statements, police check certificate, passport photos, letter of parental consent, etc.

Visa application fees (set by the foreign Authority) fluctuate depending on the destination and may vary from $180 to $700. These costs exclude expenses such as translations, official stamps (Notary Public stamp, Apostille stamp), national police certificate, passports photos, express post envelopes, etc. In some cases, students must attend an in-person consulate / visa agency appointment, which may incur additional personal expenses for travel such as purchasing flights (Interstate flight or international flight if no representation in your home country), petrol costs, tolls, accommodation, etc.
The budget allocated for flights to Europe is AU$2,500 of the program price listed below. We may need to charge a flight surcharge if we cannot obtain a flight within this budget. For more information, please see our Flight Surcharge Policy on our Money Matters page.
Classic Program Prices for Finland
Length
Arrive
Depart
Program fee
AUD
Application deadline
Academic Semester
Aug 2024
Jan 2025
$12,550
Feb 10, 2024
Academic
Year
Aug 2024
Jun 2025
$13,250
Feb 10, 2024
Academic Semester
Jan 7,
2025
Jun 6,
2025
$12,550
Aug 31, 2024
Academic
Year
Jan 7,
2025
Nov 2,
2025
$13,250
Aug 31, 2024

Each destination has a budget for flights included in the fee. If flight costs are above this budgeted amount, a Flight Surcharge may apply. Please see our Money Matters page for program inclusions, the flight surcharge policy and other important pricing information.

Program start dates are indicative arrivals in the destination & students attending the Soft Landing Camp (if available) will depart earlier. Program start dates serve as approximate arrival dates at the destination and subject to change. We will notify you of your confirmed program dates ahead of time to prevent any confusion or inconvenience.

Scholarship & Early Bird Discount Application Deadlines
March 31, 2024: classic programs departing between October 2024 – March 2025
October 31, 2024: classic programs departing between April 2025 – September 2025
Find out more about Scholarships and Early Bird Discounts.
LIVE Online sessions
If you would like to find out more information on our programs, please attend one of our free LIVE Online Information Sessions to:
Meet our staff
Hear comprehensive information on all aspects of exchange
Ask questions
See questions asked by other students and parents
Information evenings run for about an hour.
They are friendly, free and are the best way for us to address your specific questions in person.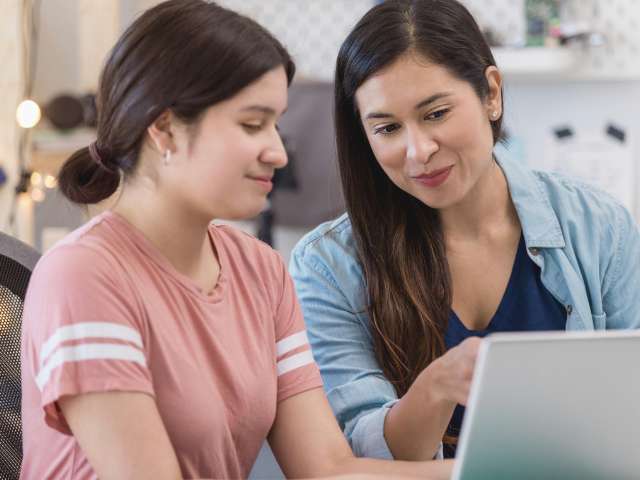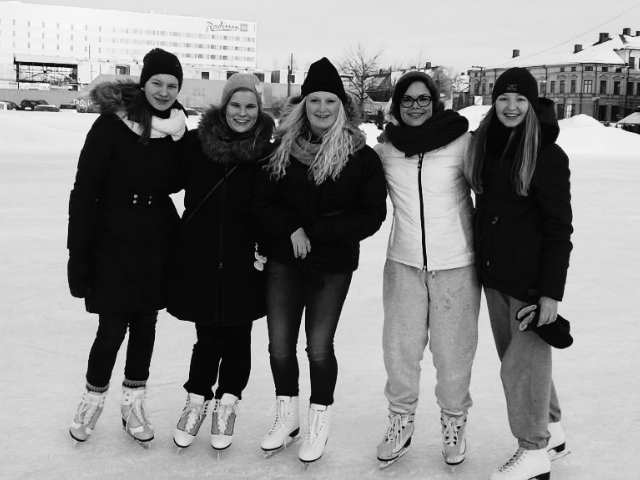 "Going on exchange is the second best decision of my life and choosing Finland was the best!! I'm
lucky to have experienced all the different parts of the Finnish lifestyle; from picking berries and
mushrooms in the Forrest, trying skiing and ice-skating for the first time, being part of the schools volleyball team and best of all making long life friends that I have been able to spend hours making memories with that I'll still be sharing with my grandchildren!!"
Still considering where to go on exchange?
Please click and scroll across to see more destinations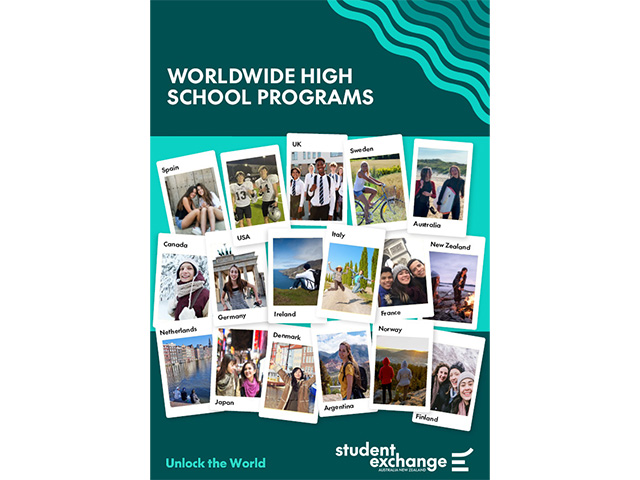 Worldwide High School Online Brochure
For an overview of our programs, our team will send you our Worldwide High School Online Brochure.
Register here
Ready to apply?
Book a chat with our team
"*" indicates required fields