Welcome!
Being an exchange student is a challenging, rewarding and fun experience. You're not a tourist or a guest. You're actually living in your host country as a member of that community.
You'll be placed with a host family and attend a local school. You'll live like a local and become immersed in the culture. You'll learn the language and gain invaluable international experience. You'll learn a lot about yourself.
Student exchange programs promote tolerance, maturity and independence. They also encourage an international perspective. In a very competitive world these are highly sought after qualities. Experience is everything.
Investment for Life
Being an exchange student is an investment for life and complements your formal education in important and exciting ways. The experience of living or studying overseas can bring enormous rewards:
Learn about the world first hand
Open career doors you didn't know existed
Get to know how others live and come to see the world from another perspective
Learn another language
Test yourself and acquire independence and maturity
Make new friends and appreciate old ones even more
Gain experience and judgement
Long after you return home your exchange experience will influence and inform your life. It will provide you with a substantial backdrop from which to make future study and career choices. Employers are increasingly alert to the benefits of student exchange. Your experience will set you apart from the crowd and mark you as someone who has proven themselves in challenging circumstances.
Please don't think living and studying overseas is easy.
"If you have realistic expectations and are prepared to challenge yourself then it can be a life changing experience."
Challenge Yourself
It requires courage to travel half way round the world to live with a new family in a new community very different from your own
It requires flexibility to attend a new school, make new friends and perhaps learn a new language
It requires an open mind to live in another culture, to observe and appreciate the differences and to truly learn from the experience
You become immersed in the local community
You will find that all the familiarity of home – the ways of doing things, the people, sights, sounds, smells – are suddenly no longer there. You will be confronted with completely different ways of seeing and understanding the world around you
You may encounter homesickness and culture shock particularly in the early stages of the program
Student Exchange Australia New Zealand Ltd has many years experience of delivering high quality programs. All our staff have either been exchange students, have lived, worked or studied overseas. They understand the challenges involved and are committed to providing you with a high level of service and support throughout.
The best way to learn more about our programs is to come along to one of our free information sessions. They are held regularly in major cities and allow you to meet our staff and hear from returned participants. I run many of the sessions myself and I hope to meet you there.
If I can ever be of any assistance please feel free to call on 1300 135 331 (in Australia) or 0800 440 079 (in New Zealand).
Kind regards,
James Crimp
National Director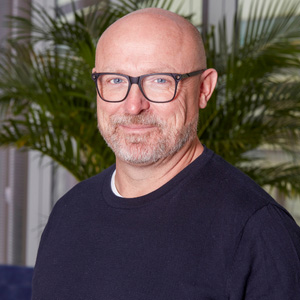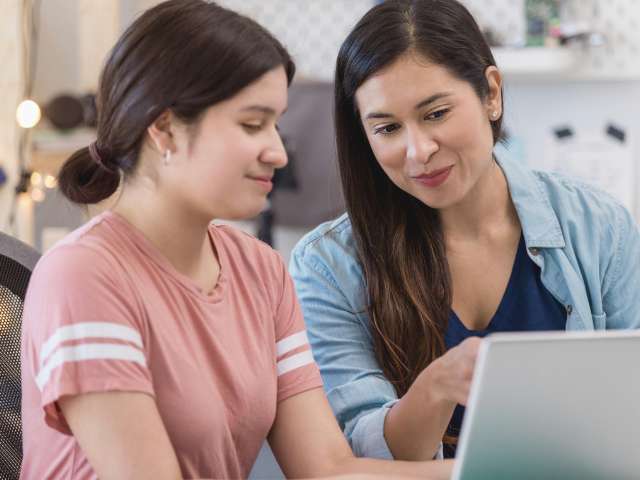 LIVE Online sessions
If you would like to find out more information on our programs, please register for one of our free LIVE Online sessions to:
Meet our staff
Hear comprehensive information on all aspects of exchange
Ask questions
See questions asked by other students and parents
Information evenings run for about an hour.
They are friendly, free and are the best way for us to address your specific questions in person.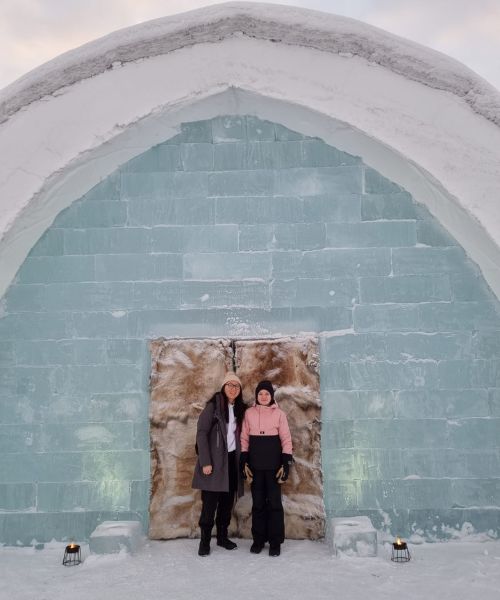 "Don't be afraid to try something. I know it's cliche, but if you don't try something, you won't know if you like it or not, and you might regret that. It's ok to not enjoy everything, but taking part in new experiences really means a lot to your host family, friends or whoever itis, and you never know where it can lead you. You might find a new favourite sport, or food, or least favourite food, but you'll never know if you don't try it.

Before my exchange, I liked to keep to myself but also wanted company if going anywhere, as it felt safe. But exchange helped me to become more outgoing and confident enough in my abilities, which allowed for more independence and freedom, as I trusted myself and my choices. I am now considering possible pathways after high school that could be international and I am always learning from the people around me.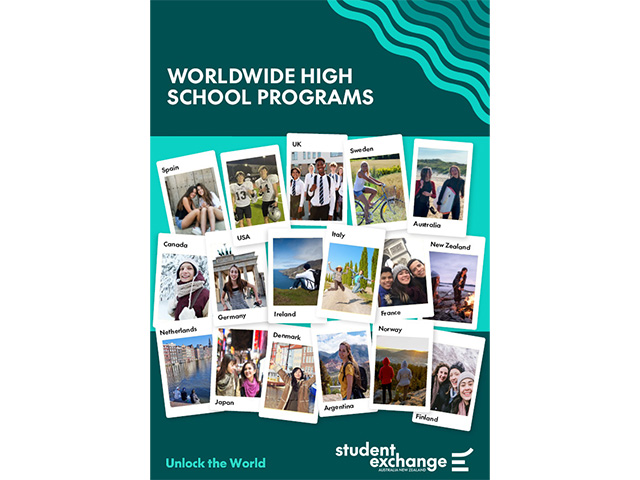 Worldwide High School Online Brochure
For an overview of our programs, our team will send you our Worldwide High School Online Brochure.
Register here
Any questions?
Contact our team today
"*" indicates required fields