Unlock your World
It's natural to have LOTS of questions as you start planning your exchange program. Student Exchange Australia New Zealand wants you to feel well informed about our programs. It's a great idea to join a LIVE Online Info Session for an overview of our programs, but we also recommend you read Money Matters and How Do I Apply to help with your plans.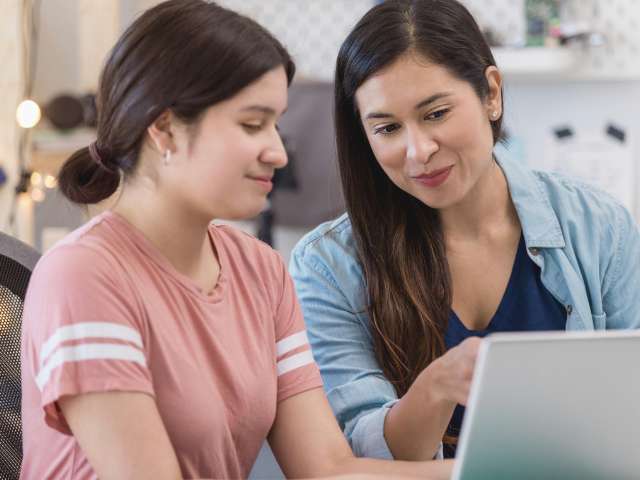 LIVE Online sessions
If you would like to find out more information on our programs, please register for one of our free LIVE Online sessions to:
Meet our staff
Hear comprehensive information on all aspects of exchange
Ask questions
See questions asked by other students and parents
Information evenings run for about an hour.
They are friendly, free and are the best way for us to address your specific questions in person.
Here are some of our most frequently asked questions:
Yes. We guarantee your country of choice provided you meet all normal eligibility criteria and there are places available.
If you meet our eligibility requirements then you are welcome to apply. Full eligibility is assessed based on program choice, entry criteria, and your completed application including a personal interview, Academic History & Medical Reports.
Germany
Intermediate German reading & listening. Level A2 Goethe-Zertifikat required
France, Italy, Spain, Argentina
You are required to be able to converse in basic conversation.
Nordic Destinations
An online language course is recommended prior to departure
The Netherlands
A mandatory online language course is completed prior to departure, and included in your program price

Please see each Destination page for further information.
You will live with a host family. Host families are typically unpaid volunteers who are eager to share their life with a teenager like you. You may live in any part of your host country and you may have more than one
No, but if you're thinking of going overseas as an exchange student there's no better way to learn about what's involved than by welcoming an exchange student into your home. You'll see the highs and the lows, but most importantly you'll get to understand just how significant this experience is. Opening your home and heart to an exchange student is a lifelong experience that your whole family can share in.

If you are (or have been) a participant on one of outbound exchange programs you may also be eligible to receive a hosting discount or rebate. If your family hosts one of our inbound exchange students for 5 or 10 months before or during the same year(s) as your outbound exchange program, then you may qualify for a discount or rebate off your program fee. If you have already returned home and decide to host you will be rebated AU$500 of the program fees you already paid. Check out our hosting pages for details.

We do offer a 2Way Program to France from Australia. Your family can host, and then you go to stay with your student's host family. For more details, please see our 2Way Exchange page.
Yes! We would be happy to discuss hosting with your family and arrange an interview and reference checks. We welcome enquiries from all potential host families and would be pleased to consider your family too. You may even be eligible for a AU$500 rebate!
Check out our hosting pages for details.
Host families overseas come in all shapes and sizes – just as they do at home. Your host family might be like your family or maybe not. It could be two parents and teenage children, or a single parent, or an older couple or a childless couple. Whatever their configuration, host families are motivated to open their home to a teenager from overseas and be part of their learning experience. Just like at home, overseas host families are interviewed and undergo an application screening process which complies with the requirements of your host country.

Please note that students travelling on Academic Semester & Year programs may be placed with more than one host family throughout the duration of their exchange program.
You and your friends can apply for the same programs but you will not be placed in the same host family. The idea of exchange is to meet new people and immerse yourself in a new culture. Being with your friends from home can limit this experience. You need to grab this opportunity and make it YOUR experience.
A local volunteer coordinator is assigned to every student and will be there to assist you. If you encounter problems the local coordinator and our partner organisation will be able to guide and support you through the issue. Our staff will be in regular contact with our partner organisation and with your parents to coordinate and support your experience.
Taking yourself out of your comfort zone means being responsible and making decisions for yourself – within the context of the rules and regulations of the program. You will mature while adapting to life in another country. You are expected to live as a local and it will be up to you to make adjustments in order to integrate into your new host family and community. You will need to be open-minded and non-judgemental, patient and fair. Being an exchange student is a fantastic opportunity to grow.
That depends on a few factors. First, your host country may have laws which dictate teenagers working. Second, you'll need to take into consideration your responsibilities at school and with your host family and friends. The aim of the exchange is to experience life as a teenager overseas and to contribute to your host family and school environment. If part-time work prevents you from achieving these aims then it is not such a good idea. However, if your peers in your host country have part-time jobs and doing so is a normal part of that community, then it is highly likely that you will find opportunity to earn a little pocket money.
No. This is too difficult to arrange as program dates do not match between countries and host families are unable to accept students in the middle of their holidays.
Of course. We are happy to connect you with one of our Returned Student Advisors, who are former exchange students that have participated on an exchange in your host country. They are happy to share their experiences with you and can provide advice on all manner of detail regarding being an exchange student to your destination.
Maybe yes, maybe no. This is a decision to be made in consultation with your school or education authority and your parents. It is important to speak with your school early on in the process about how being an exchange student will impact upon your enrolment. This may differ according to whether you participate on a short or a long program and whether or not you have completed your schooling before participation commences.
• The first instalment of 30% is payable once the contract is signed
• The second instalment of 40% is payable 135 days before departure
• The final 30% is due 75 days before departure

If you are eligible for an Early Bird Discount or Scholarship, this amount will be deducted from the final installment.

Please see Money Matters for more information

ISO 9001 (Quality Management System) is an internationally recognised quality management standard which provides assurance that Student Exchange Australia New Zealand has the type of management systems in place to deliver a quality experience to all our students. Student Exchange Australia New Zealand Ltd is the first and only secondary student exchange organisation in Australia and New Zealand to be certified to ISO 9001 (Quality Management System). The certificate is available to download from here.
Student Exchange Australia New Zealand Ltd is a 'not-for-profit' organisation which means there are no shareholders to whom profits can be distributed. We are 'fee for service' which means that program fees are used to cover the costs of providing the program, both here and abroad. As a rough guide program costs break down as follows:

– 25% of program costs occur before you leave and go toward the recruitment and selection of students for their overseas experience. These include professional staff in Australia and New Zealand, processing of applications, student and family interviews, resource materials, orientation and assistance with visas and a contribution to general overheads.

– 27% of program costs go toward getting students to and from their destination. These include domestic and international airfares with recognised airlines, airport transfers, insurance and processing of tickets.

– 48% of program costs arise in the hosting country and go toward the care and support of students. These include full time professional support staff, recruitment and selection of volunteer host families, recruitment and selection of local coordinators, provision of arrival orientations, development of resource materials and facilitation of school enrolments, etc.

Individual travel to visit relatives, friends and /or other students

– Permission will be granted only if the host or receiving individual is 25 years of age or older. This category of travel always requires the prior permission of natural parents, school, Student Exchange and the host organisation. The travel must be directly from the student's location to the point of visit and return. No diversions from this direct route or overnight stopovers will be permitted. Hitchhiking is never allowed. Independent unsupervised travel is generally not allowed

– In some countries optional tours are available and students are encouraged to take advantage of such trips. All parties concerned must be satisfied that the student will be safe at all times. Any travel should not involve missing any school days or any academic aspects of the program. If students are planning to leave the country on any trips, they will need to check the regulations regarding visas and re-entry. Students must be absolutely certain that they have the correct documents.
Natural families sometimes get caught up in the excitement of their child's program and start planning overseas trips that involve meeting up with the student at some time during their program.

Please do not plan any such trips without consulting Student Exchange.

Most of our partner organisations stipulate that students should not be visited during their program. Some organisations allow visits at the end of the program. This is because, through long experience, it has been found that such visits often upset the balance of the program.

The student can be torn in loyalty between his/her host family and natural family, and it is easy for any of the parties to be inadvertently hurt.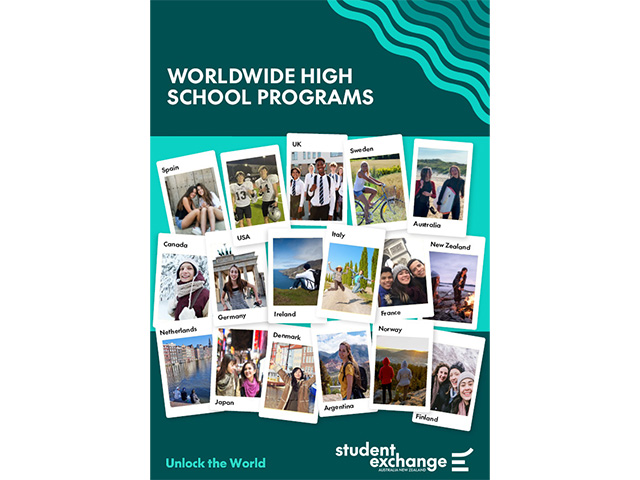 Worldwide High School Online Brochure
For an overview of our programs, our team will send you our Worldwide High School Online Brochure.
Register here
Do you have any further questions?
Please don't hesitate to contact our team if you have further questions on 1300 135 331 (in Australia) or 0800 440 079 (in New Zealand) or chat to us via social media.
Any questions?
Contact our team today
"*" indicates required fields