2Way Exchange Experience
The 2Way Exchange Experience involves you in a unique exchange program where Australian students are 'matched', with a student in France. You spend 3 months with each other's families and attend school.
Have twice the experience and at a fraction of the usual cost of a 3 month exchange program.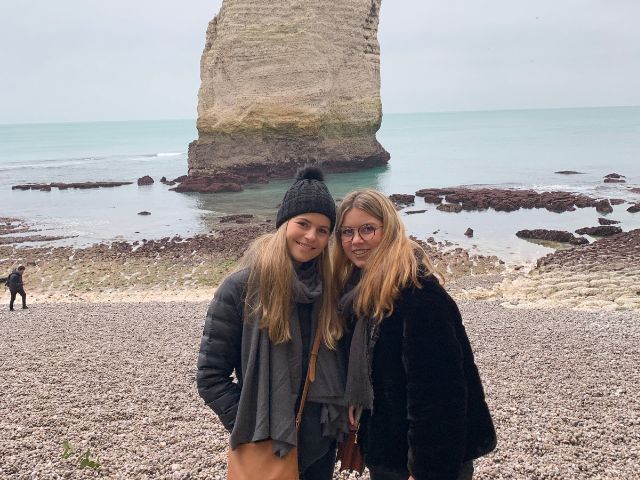 You Host
Your family host a carefully matched French exchange student for 3 months from May – August.
Your family hosts your exchange student before you travel for your 2Way Exchange experience. Your matched exchange student will attend your school or a local school and become part of your family. Host families welcome their exchange student into their family life – with all the rights, responsibilities and privileges of other family members.
You Go
The second part of the 2WayExchange starts when you travel to France from October to January.
You will attend your exchange partner's school or a local school and become part of their family. You will be expected to fit in with normal household routines including chores.
Soon, you will be communicating freely and enjoying a boost in your language skills before you sit your school exams. A bonus for your future studies.
You will become immersed in the culture as you attend a local school and enjoy a traditional Christmas. Having already spent time with your host brother or sister means you will already have an established friendship before you arrive.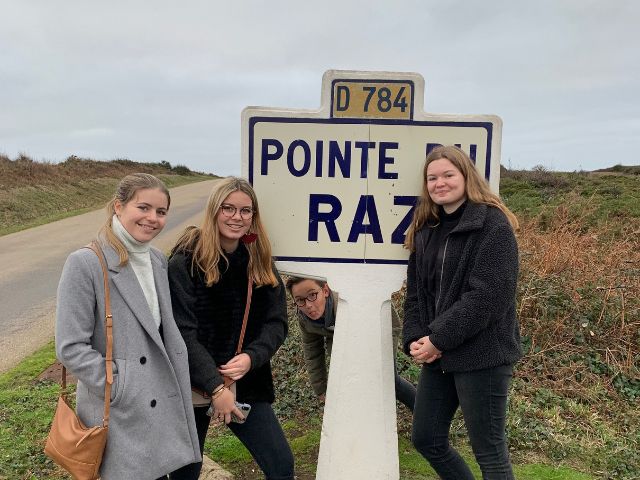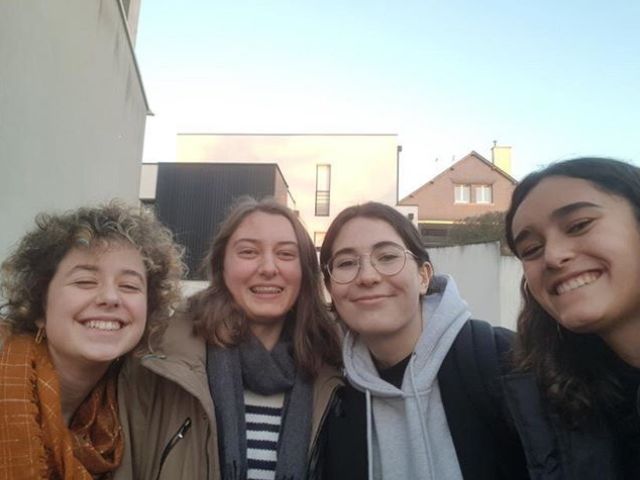 Benefits
Establish close ties with your host brother or sister and each others families.
Avoid interrupting your schooling. The program will return in time to resume your studies.
Attend a local school
Spend your summer holidays in the Northern hemisphere winter. Experience a wintery Christmas, snow (hopefully!) for the New Year, home life and indoor activities with your host family and new friends.
Gain new skills and confidence. Pushing beyond your comfort zone is a great way to lift your horizons and gain experience. Give yourself a competitive edge in your future career or studies.
Extend your network of friends. There will be many prospects for future contact and travel, with places to stay and people to visit.
Being an exchange student can be one of the most exciting & rewarding experiences of your life. Hosting an overseas student will not just enhance your knowledge of the world, but allow your whole family to enjoy the 2WayExperience.
Eligibility
You are eligible to apply if you are:
still at school when you apply
in good physical and mental health
maintaining the equivalent or better than a C grade average since Year 9 (Australia).
mature and open-minded
flexible, adaptable, responsible and ready to learn
between 15 and 18 years old when you start your exchange program (exceptions may be made for 14 and 19 year olds)
an Australian resident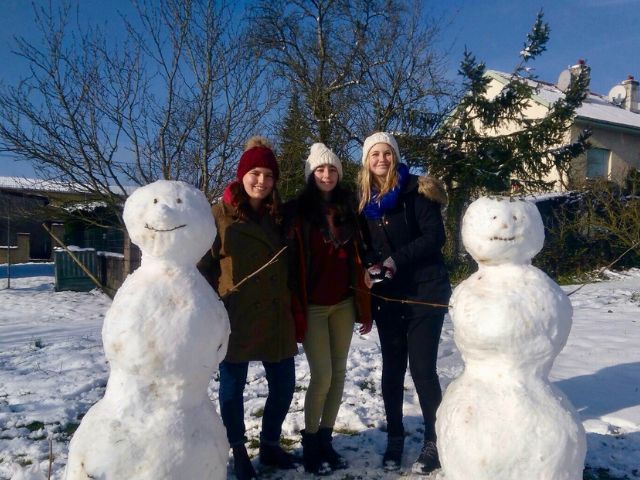 2Way Exchange Program Information
Matching & Acceptance
Matching or 'pairing' of students is carried out by experienced staff taking in to account:
sporting and cultural interests,
family background,
age & gender,
academic interests.
The aim is to achieve a match, as close as reasonably possible, from within the pool of available student applications.
Please note there is no guarantee of acceptance because we are dependent on finding a suitable 'pairing' from amongst student applicants overseas. If we are unable to match you with a suitable exchange partner overseas, you can switch to a Classic Short Program in France.
If you are not ready to go on your own exchange program but would like to welcome an overseas student into your home, please see our Host a Student page.
France : Host families have the right to refuse if a student is not fully vaccinated for COVID.
Program fees
France: AU $5,900
Fees include:
Return economy airfare with recognised airlines from your nearest capital city
Travel to and from your host family at the beginning and end of the program
Comprehensive medical, baggage, trip cancellation insurance & public liability.
Application process and selection interview
Host family screening and selection
Enrolment at your host school
Pre-departure orientation and materials
Assistance with airport check-in at the major hubs (if requested)
Arrival orientation and materials
24 hour emergency assistance
Professional support throughout your time away as necessary and required
Welcome home pack
Application Deadline
The application deadlines for our 2WayExchange programs to France: January 15, 2024
If you are considering applying for our 2WayExchange programs, please note that we have limited places available.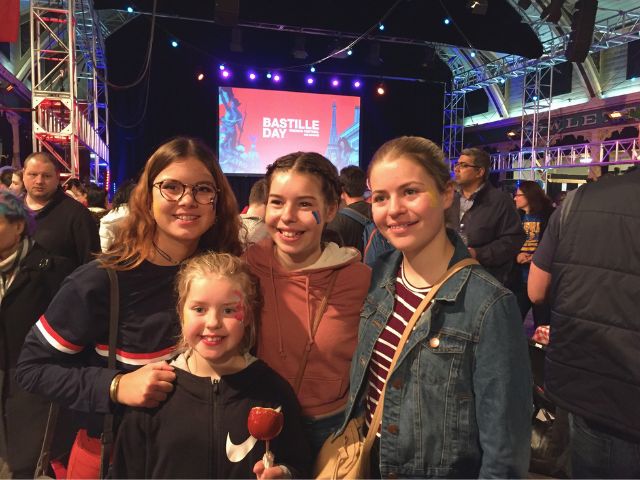 "We could not have asked for a better match in our two-way exchange program – thank you! Eugenie is an inspiring, enthusiastic, caring person who embraced every opportunity and very quickly became a member of our family and a sister to our three daughters. We also now have an extended family in France, especially since our daughter Elly has come home from her 3 month return exchange with Eugenie's family. Eugenie even adopted AFL, was selected in the school team for the interschool competition and won the Coaches award!

Still considering where to go on exchange?
Please click and scroll across to see more destinations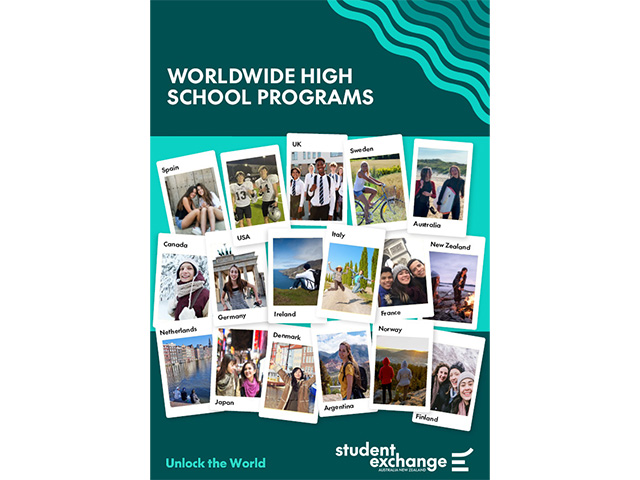 Worldwide High School Online Brochure
For an overview of our programs, our team will send you our Worldwide High School Online Brochure.
Register here
Ready to apply?
Book a chat with our team
"*" indicates required fields